Made the DAMAGED Hearing playlist again. Check it out below. In good company as always, thanks to Louis.
You can stream DAMAGED Hearing online by clicking here: http://krfcfm.org/listen.php In Ft. Collins Colorado, tune to 88.9 FM. DAMAGED Hearing comes on the air at 1 PM, mountain time.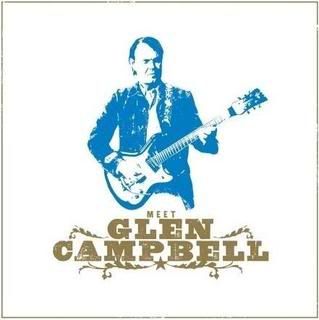 * denotes selections from this week's featured artist/album: GLEN CAMPBELL-MEET GLEN CAMPBELL
** denotes listener request
Lou Reed-"America"
Glen Campbell-"Sing" *
Nancy Sinatra-"How Does That Grab You Darlin'"
David Bowie-"Queen Bitch"
Snoop Dogg-"My Medicine" **
Johnny Cash-"One Piece At a Time"
Christophe-"Halloween"
Billy Swan-"I Can Help" **
Weenie Roast!
Glen Campbell-"Walls" *
Glen Campbell-"Angel Dream" *
Hayseed Dixie-"Money Talks"
Bob Dylan-"Ring of Fire"
7th Heaven
Dewey Cox and Darlene Madison-"Let's Duet"
Glen Campbell-"Times Like These" *
Glen Campbell-"These Days" *
Duffy-"Warwick Avenue" **
Kelly Clarkson-"Because of You"
Michael Bolton-"How Am I Supposed to Live Without You?"
Gino Vanelli-"Living Inside Myself"
Chicago-"You're the Inspiration"
Glen Campbell-"All I Want is You" *
U2-"Bad (Live)"
Dust Films-"Take On Me (Literal Video Translation)"
A-Ha-"Take On Me"
A-Ha-"Take On Me (Original Version)"
Glen Campbell-"Grow Old With Me" *